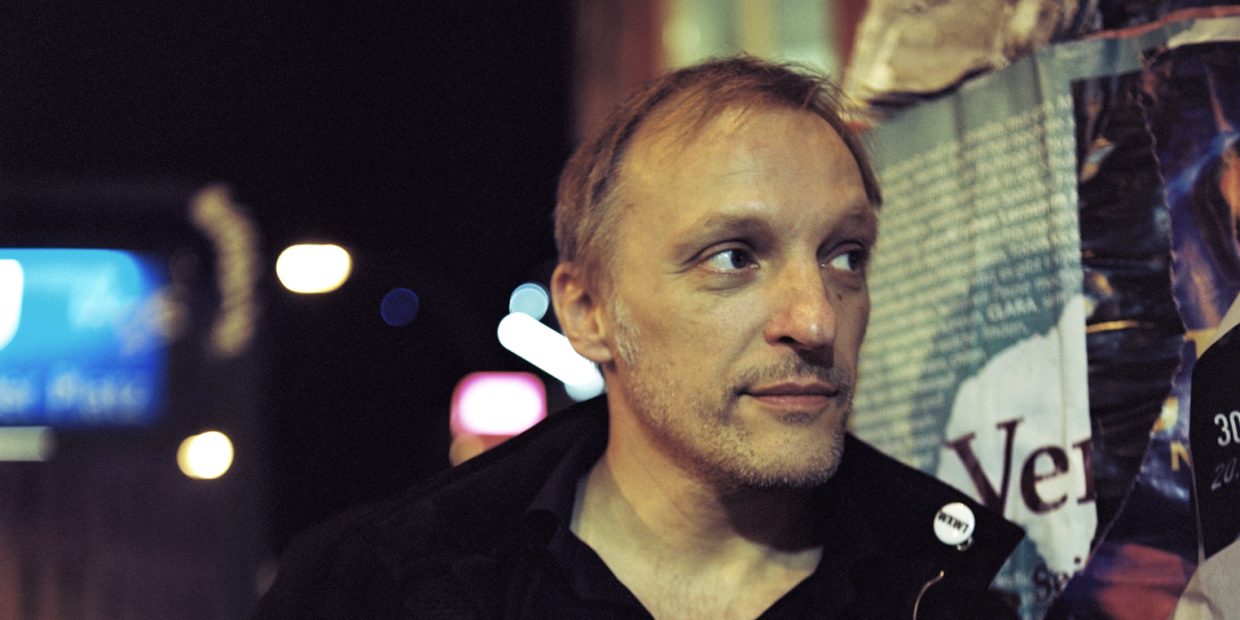 INTERVIEW: LUCIAN BUSSE TALKS BERLINIZED
By David Pountain
Mixing raw, cinéma vérité footage with present day interviews, Lucian Busse's Berlinized is an immersive account of the punky DIY artistry that flourished in the post-Wall Berlin of the 1990s. Amidst an urban landscape under reconstruction, the documentary unveils a dizzying, almost sci-fi-esque reality as Busse chronicles the wild and impulsive creative projects found in the clubs, bars and streets of a city in transition.
A regular of this anarchic scene himself, the director shares his thoughts on Berlinized and the exciting era it captures.
How did you first discover this scene in Berlin and what made you want to document it?
I came to Berlin in 1987 and lived in West Berlin. For me it was the most amazing place at the time. From the very first moment I put my feet on the ground, it was clear: Berlin was the right place – or better, my place – to be.
So the wall was still up and Berlin was and always will be the only city with no Party Folks visiting from the suburbs. You could basically do and be whatever you felt like. So when the wall came down, we all expected this crazy free spirit will end but surprisingly the real kind of craziness, was just about to get started.
I accidentally stumbled over a super-8 camera. So I started filming all the time. That was like a real inspirational hit for me. Before, I was painting oil pictures, but film or video was more my kind of life speed. I could do 25 pictures in a second compared to one picture in a day.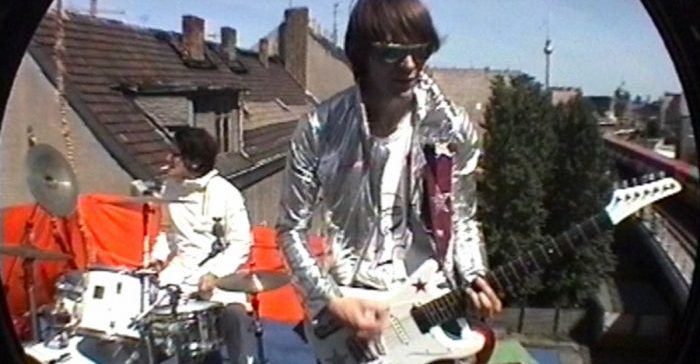 So I started carrying my camera around and at some point people asked me if they can see some footage from their concert or performance, so I created an event. It was called alien tv – live cinema concert show.
I projected my footage into a club and edited it live while musicians or DJs were playing along to it. But it was more like a movie show in the end, because I also mixed in the sounds from the videos, so you could hear the huge drilling machines from the construction sides, the cars crossing the Williamsburg bridge in New York or a band playing in a club.
So I found my visual documentary style to capture the city's transformation. East Berlin was covered with huge construction sides. It was a visual paradise for filmmakers.
Why do you think we saw such a cultural flourishing in Berlin after the fall of the Wall?
In the East there was a total lack of control after the wall came down. It was the time in-between the old and the new Berlin. There were empty flats and abandoned factories. So it was a common thing to explore everything which seemed interesting. In every corner there was a party or a new club or bar. Everybody made performances, concerts or exhibitions or some art. So there was a lot of exchange between people.
We all thought, this transformation will end very soon. The flats will be fixed, the rents will rise and you will need permission to run a club. That's the reason why everybody did their art only for this very moment. You could never know if the building will be torn down tomorrow.
Nobody cared if the art was horrible or the concert was bad. Tomorrow there will be something else to see. It never had to really make sense. Usually it was only kids being creative with no intention. This really fascinated me. And I felt like my camera had to breath, so I gave her pictures. Surprisingly this transformation lasted much longer than expected, at least 10 years.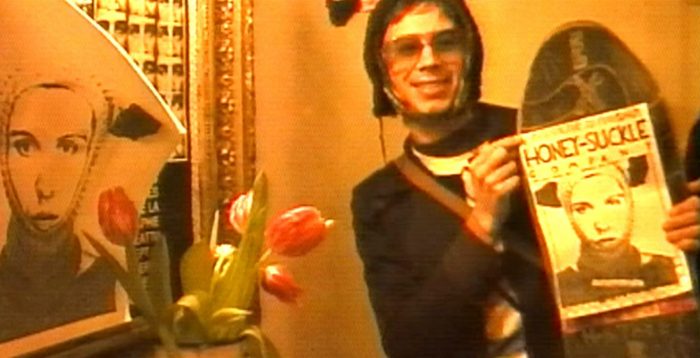 Out of all the artistic projects we observe in this film, are there any that you're especially fond of?
I really love them all, I have to say. I'd rather mention some other people, who for some reason didn't fit in the movie. There was this place called 'Sniper', behind a secret door in Berlin-Mitte. It was an Atelier space by Rosa (aka Heinrich Dubel) and Safy Etiel which turned into something like a bar, at some point. You could drink sake and eat video-cookies and get stoned. Safy did some amazing visuals. He mixed TV programs into his sound mix or used his old laserdisc players to scratch the pictures, with the sound into his music. But it always had a message, a story. This inspired me a lot and brought the idea to my head, to use my daily footage and create the alien tv show.
It is implied in the film that artists in Berlin today are more focused on long-term sustainability and making a career out of their work. Do you necessarily regard this shift as a change for the better or the worse?
These are two different things in my opinion. You can't really be creative without being connected to your creative heartbeat. But you also can't pay your living without getting money. So both aspects have to have the right balance. We were just lucky to find ourselves in a situation where you can live your creative pulse in this kind of way. I mean, with no intention in the first place. It never and never will mean you shouldn't be able to sell your artistic work. It seems half the fun is lost in not enjoying the vibe of a creative moment in its childish purity.
What, to you, is the cultural legacy of this scene?
The legacy of the time also goes back to the time, when the Wall was still up. There where two different planets living next to each other, divided by a wall. I can't tell too much about the East part, but the vibe of West-Berlin was kind of cool and somehow kind of destructive. Nobody cared how you looked or what you were doing. You really could spend your time under the radar. For me it was perfect. I came from South Germany and there was this kind of self–fulfilling way of living, which didn't really fit to my feelings. When the wall came down, these two mentalities where mixed like in a big pot.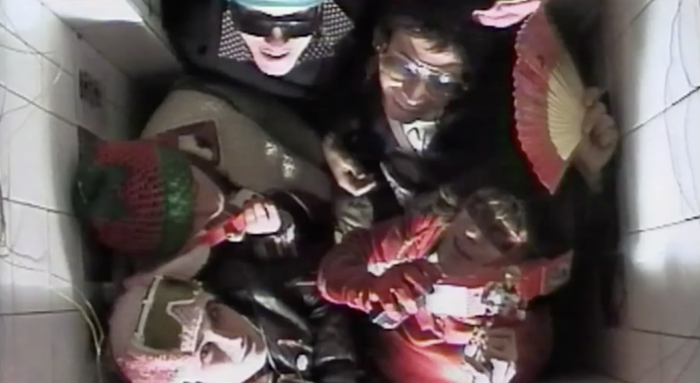 And as I mentioned earlier, we had a huge playground for us. So basically, we had to talk to each other. Find a way to understand and learn from each other. So for me the city seemed much more open and connected in the end. Besides, we established a way to use a ruin and create a wonderful space or a club from scratch in just one day.
What have you been working on since Berlinized?
Oh, I'm still working on some extras for Berlinized. I did an e-book, because I had the feeling, there's so much more to tell. You can't put everybody in the film. Especially, this interview with the guys from the sniper bar, I mentioned before. There's also an interview with me and my creative partner in crime, Sofie Hein (aka Lucyhoneychurch). She also did the soundtrack for Berlinized. Also an interview with the band Jeans Team and one with the three guys from the Bad Kleinen Bar. Check it out, it will be released soon.
I helped a bunch of documentaries to come to life with my editing. And I'm still capturing my present with my camera. But not like in the 90s. Since the transformation is over, I have to find a new focus.
Besides I'm thinking about new film ideas, but there's no rush for me. But there's something new on the way. And I'm in a band now, Wichswut. We released our debut EP this Year. It is another wonderful way to express my creative heartbeat.